Now
This page describes what I'm up to now. It is a written version of what I would say that I am doing if we met and you asked me what I am up. This page was inspired by Derek Siver's now page movement. It is accurate as of January 2023.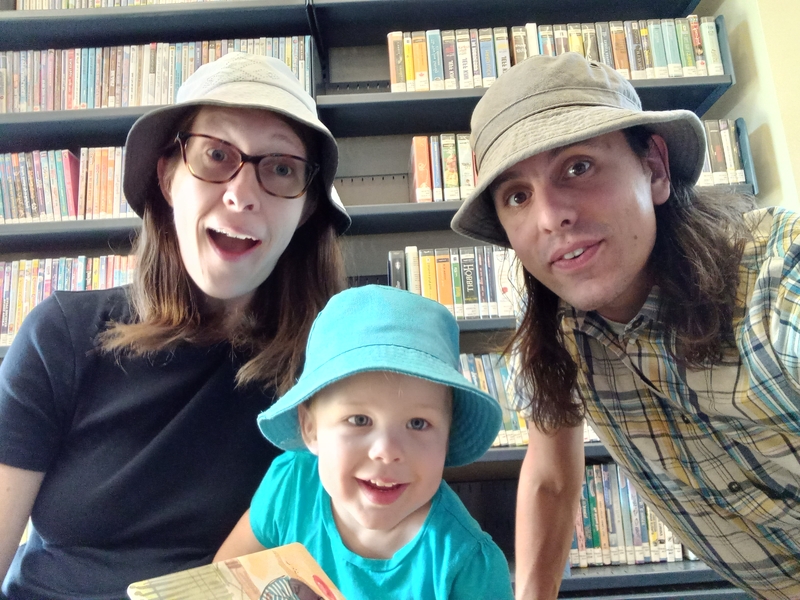 There are older photos that used to be on this page.
Right now, I'm parenting, teaching, learning, and playing.
Mira continues to grow and amaze me.

She's starting to use grammatical English sentences: "It is milk time."
She engages in complex imaginative play such calling people (and cats) on imaginary phones, telling them about her day, asking them questions, etc. She loves to give us imaginary cookies to dip in imaginary coffee.

This semester, Winter 2023, I am teaching:

MAT B42: Techniques of the Calculus of Several Variables II
MAT A22: Linear Algebra I for the Mathematical Sciences

I am reading and writing academic articles.

Working on a variety of pieces with Ami Mamolo mostly about symmetry.
Reading up on student participation in class.
Reading about math anxiety and counselling/helping strategies.

I am reading a little bit of Esperanto everday.

Working my way through the prose section of La Baza Legolisto.

Reading Regulus by Lorjak.

I am playing with juggling and string figures.

I am working on five ball juggling.

I've finally qualified five balls!
Now, I'm working on getting it consistent and increasing my catches.
For me, it took a couple hours to learn three ball juggling and about a week to learn four ball juggling. Twenty years later, I'm still working on five ball jugggling.

I am playing with string figures.

I am transcribing my old string figure notes (going back to 2016) out of notebooks and into a cardfile.
I am reading River and Haddon (1902) – the article that started the systematic study of string figures.
I am thinking with Louisa Bufardeci about string figures.